Plains of Discontent: Nepals Terai - A Political History of Nepal's Tarai.
Coming early 2023. Published by Fine Print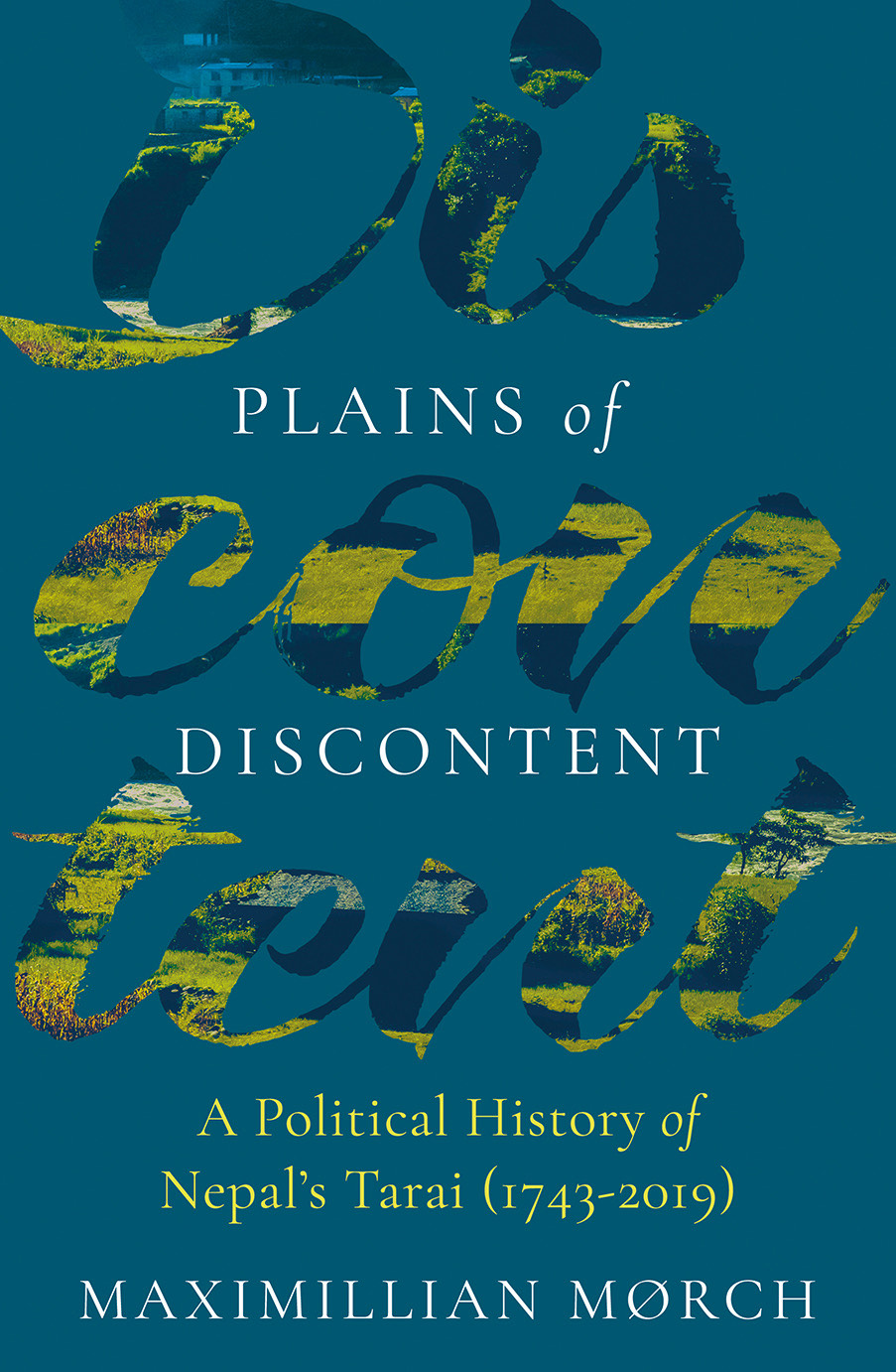 Reviews
PLAINS OF DISCONTENT has come as a fresh oasis in the otherwise stale
and dry desert of historical literature of Nepal struggling for long
to stitch together stray facts but unable to diagnose the recurrent
discontent of different oppressed nationalities within the Nepali
state and to synthesize a common identity or structural mechanism
acceptable to all.

Based on loads of historical evidences from ancient to modern times of
King Prithvi Narayan and King Mahendra, the book exposes the futility
of the attempts of the ruling elites to forcibly tie up the
historically different nationalities both in the Hills and the Terai
within a particular cultural-religious identity. It, thus, builds a
strong case for federal restructuring of the Nepali state on the basis
of national-linguistic identities as demanded by the Madhesi,Tharu and
other Janajati nationalities.

It is a must read for all progressive democratic forces committed to
inclusive and participatory democracy, inside and outside Nepal.
- Baburam Bhattarai, Ph D
Former Prime Minister of Nepal
A rare and original text, Plains of Discontent is a history not of the
victors but of the conquered of Nepal's Tarai. From the outset, it
provides refreshing and novel insights into the history and
aspirations of the people of the Tarai, uncommon in mainstream
media and often suppressed in school textbooks.
Starting from the Gurkhali conquest of the Tarai, the book walks the
reader through an account of the deforestation, resource theft, land
seizure, colonization, resettlement, disfranchisement and systematic
suppression of the Madhesis, Tharus and other indigenous people in
the region—factors that led to the civil war, the Madhesi and Tharu
uprisings, and the independence movement.
Mørch has done a thorough and remarkable job of bringing to light
the historical rubbles of the land and the shattered aspirations of the
people in the Tarai.
He has basically resurrected a history.

C. K. Raut, PhD (Cambridge), the author of A History of Madhes and
Member, House of Representatives, Nepal.


By The Way of the Border- Travels around the frontiers and beyuls of Nepal
Whilst studying at Nepal's Tribhuvan University, Maximillian travelled to some of the furthest and least known corners of Nepal, from the Far West Himalayas and old Tibetan trade routes to the politically charged plains of southern Nepal. In this collection of travels, we see another side to Nepal than just tales of Everest.
This journey takes us from the largest glacial lake in the country to lunch with shamans and from conversations with failed Gurkha recruits to encounters with tigers and tourists.
Along the journey, Maximillian discusses Nepali history, politics, development, the post-earthquake reconstruction and much more.

Published by Varja Books. Currently on shelves in Nepal, India, Singapore and the UK.
Available online at Vajra Books, Ratna Books & Amazon.


Reviews

"Morch takes us on an entertaining journey to Nepal's most far-flung corners, engaging with the people and sharing some hair-raising experiences in these remote regions. Interwoven with history, local knowledge and development insights, these adventures reveal much about life in Nepal's more obscure and distant destinations. A 'must read' for off-the-beaten-track trekkers, less intrepid travellers will enjoy it from the comfort of theirarmchair." Lisa Choegyal Tourism Specialist, Conservationist and Writer
"[He] tells the story of not just Nepal's mountains but of the people who call them home, using descriptions that paint a vivid picture of his travels and help the reader to experience the journey through his eyes...Filled with extensive background research of the places he visited and of their inhabitants, the book acts as an abridged history that spans both the social and geographical changes of the region. Mørch also covers the symbolism and history of the traditions practiced by the people he meets, which could be useful to foreigners who wish to learn more about Nepal beyond Kathmandu" Rishabh Lama - Nepal Times
​
​